Know Our Brands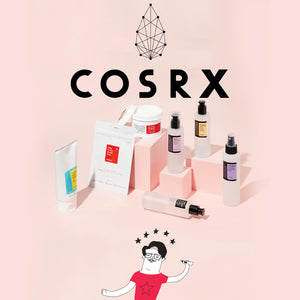 CosRx
The brand's Simplistic formulas, innovative ingredients, and an adorable animated brand ambassador called Mr Rx have turned this one-time small Indie brand into a worldwide skincare powerhouse. It's a no-nonsense product that targets and treats specific skin concerns with scientifically-proven ingredients. Their formulations are a dream come true for all minimalists and to those with sensitive skin. It's like being your own dermatologist!
Browse Collection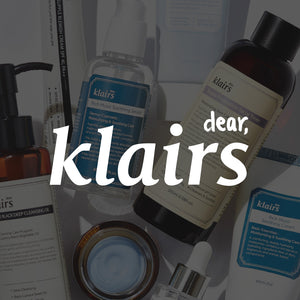 Klairs
Their slogan, "Simple But Enough," captures the essence of Klairs' goal and purpose. Klairs strives to provide its customers with universal products: suitable for all skin-types and usable all four seasons — skincare made simple. Klairs recognizes not only the importance of being gentle on the skin but also being gentle on the earth and prides themselves on being a green, vegan, pregnancy-safe, eco-friendly, cruelty-free brand since their foundation in 2009.
Browse Collection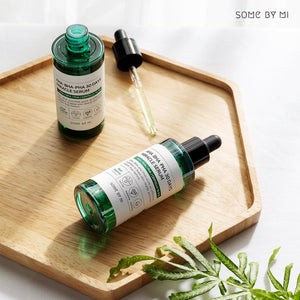 Some By Mi
SOME BY MI believes the true miracle workers for healthier skin come from nature. The brand formulates its products with mild and skin-friendly ingredients that are free from harmful chemicals such as colourants and parabens. Aside from their ingredients, these products are loved by many because of their effectiveness and suitability for sensitive and acne-prone skin. When used together as a set, the series claims to work wonders by gently exfoliating, soothing and brightening skin.
Browse Collection
Customer Testimonials
I was introduced to Cosrx AC Collection Intensive toner by Belle Vous. My skin was very irritated after coming back from Delhi and this product saved me. It is gentle yet effective and has helped me in reducing redness while also maintaining my skin barrier. Seriously, it showed me results in just 3 days. A must try if you're prone to breakouts.

Sheren Eden
Got my hands on Klairs Vit C,Cosrx Snail Cream, A by Bom Eye Serum and Klairs Sugar Scrub from Belle Vous and I would say these products have completely changed my skincare game. Having used them over a month now, I can say they are working magic for me! Love Love them!

Bhavika Agarwal
If you are looking for a low pH, hydrating, gentle yet effective cleanser then look no further. Make P:Rem low irritant and mild acid foam cleanser ticks all the check boxes for me. ⁣I think it's suitable for all skin types and I can't recommend this enough.

Namrata Gurung